KONDE - Kompetenznetzwerk Digitale Edition
Links

Period

2017 — 2019

Funding

Hochschulraumstrukturmitteln (BMBWF)

Partners

Adalbert-Stifter-Institut des Landes Oberösterreich
Alpen-Adria-Universität Klagenfurt
Karl-Franzens-Universität Graz
Kunstuniversität Graz
Österreichische Akademie der Wissenschaften - Austrian Centre for Digital Humanities
Österreichische Nationalbibliothek
Universität Innsbruck
Universität Salzburg
Universität Wien

Research Areas

Contact

Members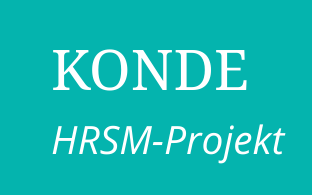 In this project, which is funded by Higher Education Structural Funds (Hochschulraumstrukturmittel), seven university partners and three other institutions deal with theoretical and practical aspects of the Digital Edition from different perspectives.
At the SPSC Lab we are exploring tools to do new ways of analysis of editions containing text and audio. Those tools should enable researchers from the Humanities to analyse material in new ways that have not been possible without a digital edition.
Specifically we currently explore the following topics:
Network analysis of theater plays, comparing e.g. different edition of the same play.
Directed information in literature based on information theroetic approaches
Cross-layer analysis of radio plays by taking in count e.g. the original script, the actual production, paralinguistic information.