GRASS - Orthographic Transcription
This article is part of GRASS: the Graz corpus of Read And Spontaneous Speech.
Transcription Protocol
PRAAT, separate tiers, short chunks of max. 6s
hesitations, repetitions and disfluencies
laughter, breathing, smacking, singing, etc.
foreign, proper and dialect words
overlapping talk
Here you can find a complete set of symbols used for the creation of the orthographic transcriptions.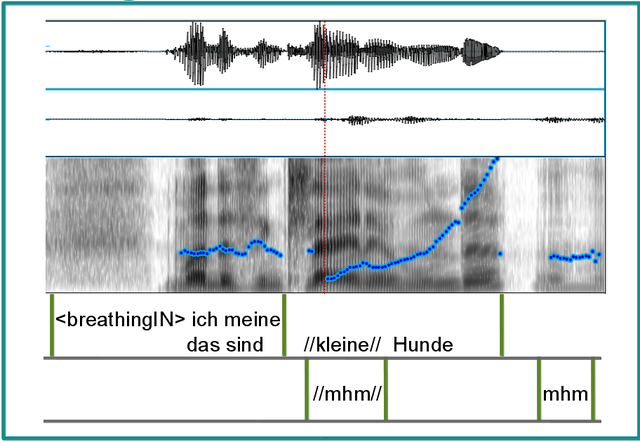 ---
Transcription Procedure
6 transcribers participated training workshop
Then, they transcribed one conversation
Second workshop: mutual correction of transcription
Transcription of other conversations
Correction by 1 transcriber other than who made the first transcription
During the whole transcription process, the transcribers continued to add content to a transcription protocol and to a lexicon (for the spelling of non-standard words, particles and non-lexical items), which they (online) shared amongst them.
---
Further Reading on GRASS