BatMAN: Bat-Like Multipath-assisted Navigation
Status

Open

Type

Master Project

Announcement date

09 Mar 2015

Mentors

Research Areas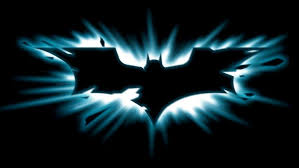 Short Description
For conventional localization systems, multipath propagation is considered a serious impairment, since it can bias distance estimates. However, if some knowledge of the surrounding environment is available, reflected signal paths can be effectively used for localization [1]. This multipath-assisted localization and tracking concept is based on measurements between anchors (base-stations) with known positions and moving agents. In [2] an algorithm for cooperative multipath-assisted localization was investigated, which is making use of measurements and also monostatic bat-like measurements. These bat-like measurement can be seen as Radar measurements in which the transmitter and the receiver are co-located. However, this method was just tested and validated using synthetic data.
The goal of this project/thesis is to incorporate bat-like monostatic measurements in an existing multipath-assisted localization framework and verify the applicability of the designed localization algorithm using (existing) measurement data.
Your tasks:
Extent existing Matlab localization framework to bat-like measurements
Validation of localization algorithms using synthetic data based on an existing channel model
Testing and evaluation of localization algorithms using (existing) measurement data
Your Profile
Motivation and reliability are a prerequisite
Matlab programming skills
Good background in wireless communications (e.g. Mobile Radio Systems course)
References
[1] P. Meissner, E. Leitinger, M. Froehle and K. Witrisal, "Accurate and Robust Indoor Localization Systems Using Ultra-wideband Signals," in _European Conference on Navigation (ENC),_Vienna, 2013.
[2] Froehle, M.; Leitinger, E.; Meissner, P. & Witrisal, K., "Cooperative Multipath-Assisted Indoor Navigation and Tracking (Co-MINT) Using UWB Signals", IEEE ICC 2013 Workshop on Advances in Network Localization and Navigation (ANLN), 2013.