DIRHA - An Application (A Showcase Video)
Published

Mon, Jun 01, 2015

Tags

rotm

Contact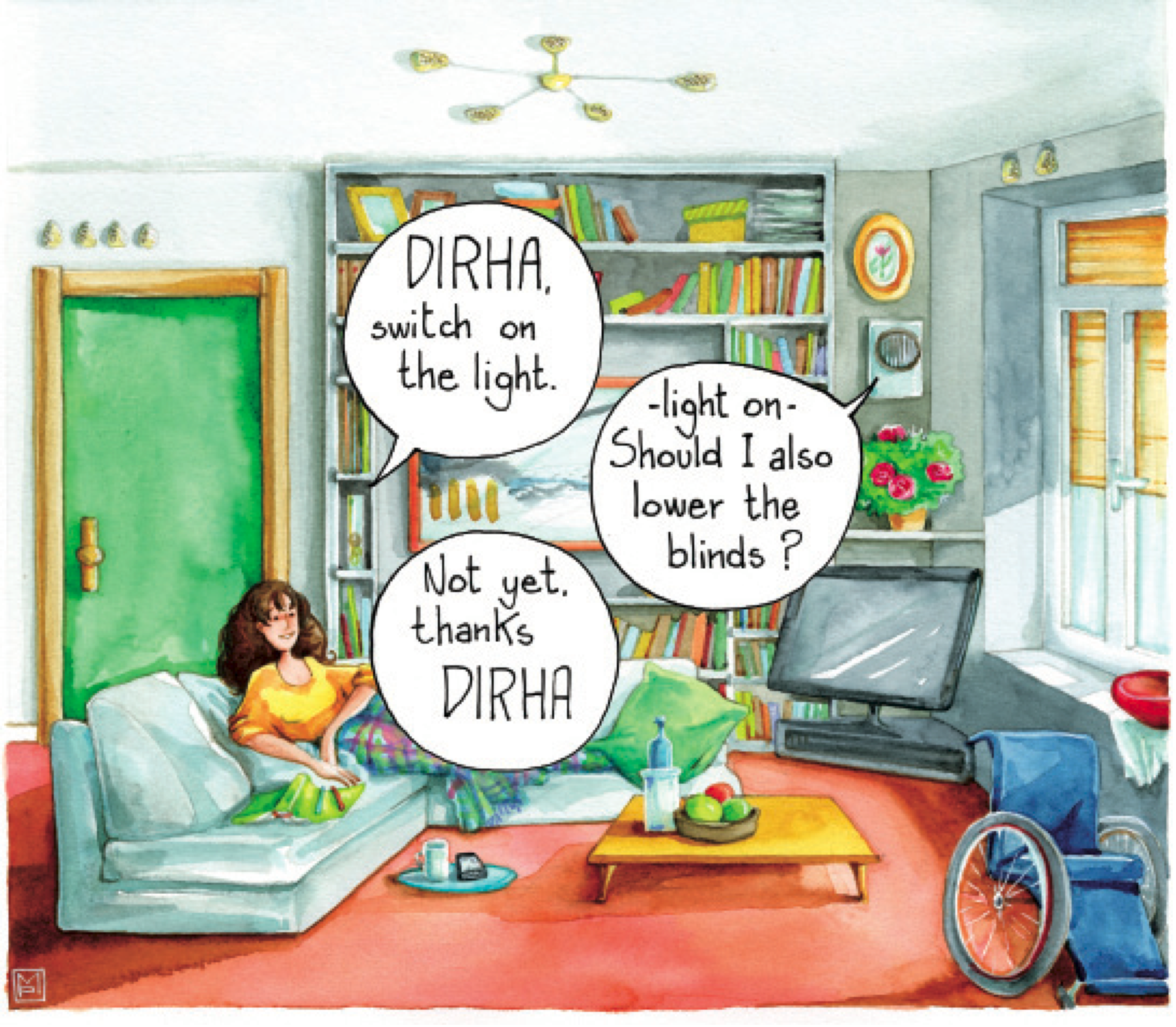 In December 2014 we successfully finished our international project entitled 'Distant-speech Interaction for Robust Home Application', also known as DIRHA. Our main goal was to set up a prototype in our laboratory that could be controlled by Austrian German speech interaction. We would like to present the prototype by showing you a video.

It is about an application of this distant-speech interacting system's prototype named DIRHA. Two attendees control lights and blinds by interacting with the system acoustically. They activate it by saying a keyword and instruct it to do something. In case of unclear or ambiguous instructions, the system automatically asks specific questions leading to answers containing the required information.
Browse the Results of the Month archive.