Restructuring and Modernization of the SPSC Studio
Published

Sat, Dec 01, 2012

Tags

rotm

Contact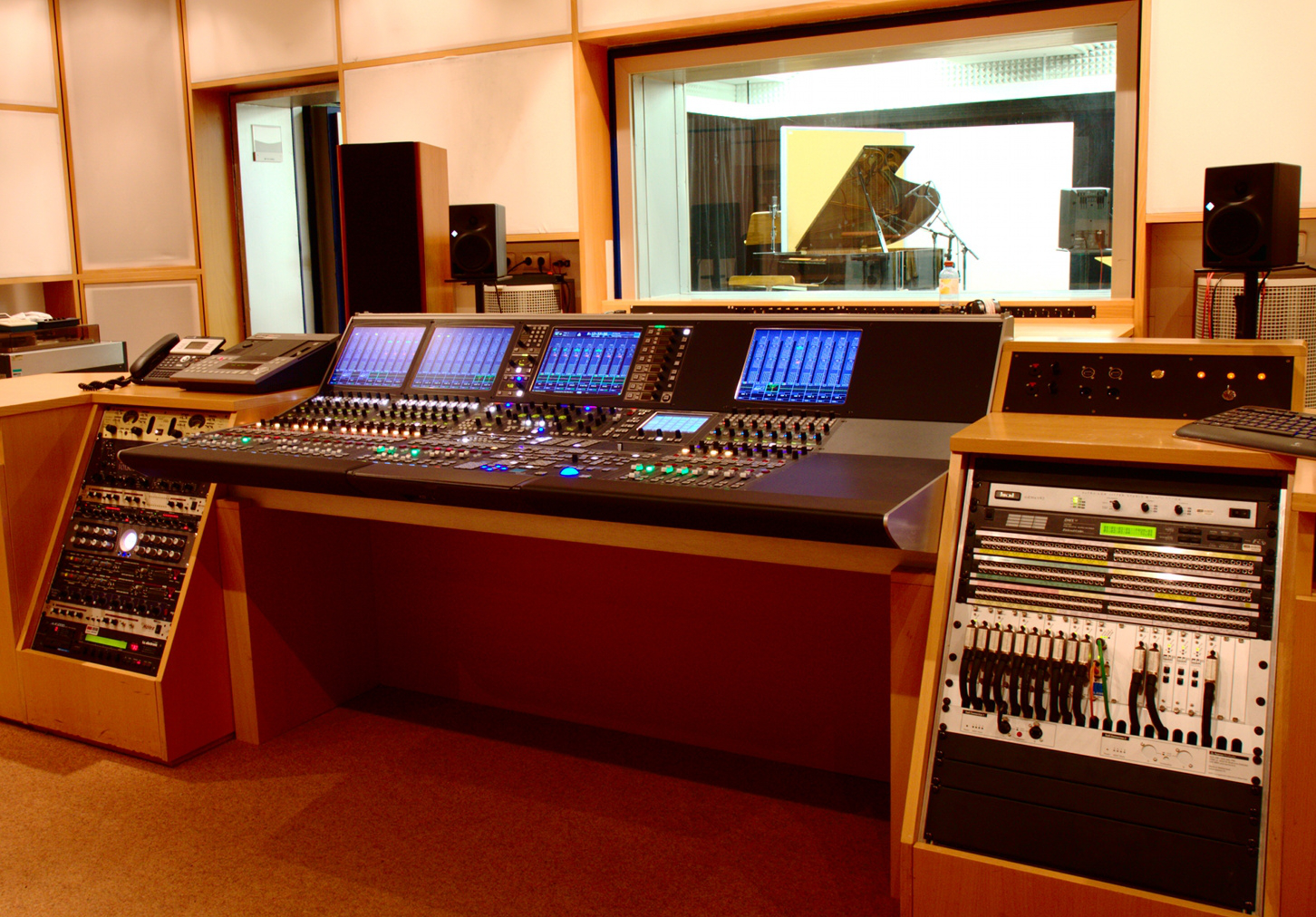 The SPSC Studio is the key facility in educating students in audio recording and related fields. Quite a number of labs and seminars are held there, electro-acoustics, room-acoustics and digital-audio-technology labs as well as recording-studio-technology lab and recording practices to name just a few. In the last weeks, following a process of rethinking workflows and restructuring the concept of its signal flow, it was equipped with a new Lawo mc2 66 mixing-desk. Being one of the most widely used console in broadcast and large scale recording and events, this new console enables the students to be educated on the tools, they will meet in their carrier after graduation.
The Lawo console, as the centerpiece of the studio, also marks a new era in signal-routing and processing within the studio: with 8192 connection points on the routing matrix it allows most flexible signal routings, managing a total of 32 AES3 in/32 AES3 out Connections, 96 analog inputs/ 80 anaolg outputs, 24 Adat in/ 24 Adat out and 128 MADI in/out with 40-bit internal floating point signal processing. In order to be able to teach students both, the analog and the digital workflows, the console is accompanied by "classic" analog studio equipment, that was carefully integrated in the restructured signal-routing system within the studio. Furthermore, a new 5.1 monitoring system was built into the second control-room.
Browse the Results of the Month archive.